Cass County public schools will soon have instantaneous access to law enforcement.
03/09/2022
CASS COUNTY
SHERIFF'S OFFICE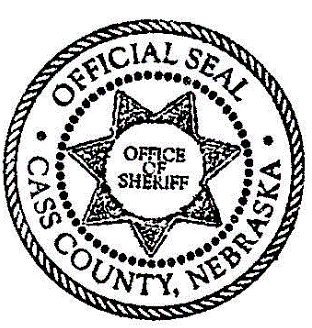 William Brueggeman
CASS COUNTY SHERIFF
336 Main Street
Plattsmouth, Nebraska 68048
IN FORCE TECHNOLOGY
Corporate Headquarters
444 Washington Street
Woburn, MA 01801
Cass County Sheriff Leads County Wide School Safety Initiative
IN FORCE911 Enables School Staff to Communicate Directly with Local Law Enforcement During an Emergency
Media note: Sheriff William Brueggemann is available for print, media and radio interviews. In Force Technology CEO, Brandon Flanagan is available via telephone, Skype or any Boston television satellite studios.
Plattsmouth, NE - Cass County public schools will soon have instantaneous, two-way access to local law enforcement thanks to the deployment of an advanced software tool that enables faculty, staff and administrators to communicate directly with the Sheriff's Office and the local Police Department in the event of an emergency or security breach.
By partnering with Massachusetts-based In Force Technology Inc., the school districts of Cass County will soon be equipped with the IN FORCE911 software service for all devices, including mobile devices, like smartphones and tablets. The software is proven to significantly reduce police response time to a school and it's particular classroom location during a critical event at a school, while addressing the communications gap that unfortunately exists during active shooter incidents.
It is a software tool that school officials, deputies and the developers hope is never needed, however through the active leadership of Sheriff Brueggemann, Cass County Public Schools believe that this level of preparation and sophistication could provide a vital link between those inside a school building and those rushing to help, when seconds count.
"IN FORCE911 provides an immediate link to law enforcement that allows educators to contact them in quite literally seconds, compared to minutes. The alert provides police with invaluable information and actionable intelligence which will continue to reduce the time necessary to eliminate the threat," said In Force Technology CEO, Brandon Flanagan. "In these situations, the sooner the good guys show up, the sooner the event ends - which means seconds truly equal lives!
"The Cass County Sheriff's Office is pleased to announce Nebraska's first partnership with the IN FORCE 911 school safety and security software product